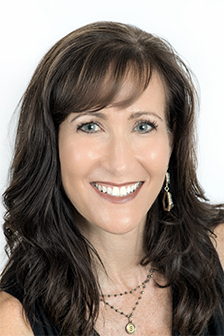 We're more than halfway into the second quarter of 2019, and it's time to take another look at the prosperous Sarasota real estate market.
For years, Florida's home prices have remained below the national average, but that has begun to change and will continue to do so as the economy grows. Florida's GDP grew by 3.7% in 2018 and is predicted to grow another 4.3% in 2019. Usually, a healthy economy means a healthy real estate market. Florida's growth sets the tone for the state's real estate market on the whole.
Looking specifically at 2019, however, we can see the law of supply and demand at work regulating inflation.
Q1 Summary
In our Sarasota real estate projections and market updates at the beginning of the year, we considered the sustainability of Sarasota's rising home prices. While the market is on a long-term growth trajectory, this year's first few months sought to offset the swelling of housing prices.
The first quarter of 2019 saw a slight cooling in the ever-warming Sarasota real estate market. Inventory continued to grow, while sales stagnated slightly. On average, 610 single-family homes were sold in the first quarter – this number is expected to rise in the coming months.
Median home prices experienced a decrease in the first quarter, after ending on a good note in 2018.

Q2 and Beyond
In just the first month of the second quarter, it's clear to see the upcoming season has begun to affect the Sarasota real estate landscape. Overall, sales are up, but inventory is low, which means home prices could spike in the coming months. The first quarter, prices hovered at an average of about $286,000. In April, they rose to $290,000.
The number of sales of single-family homes was down slightly from this year from April 2018 but was up significantly from the previous quarter. Nearly 800 single-family homes were sold in April – a 30 percent increase from the first quarter monthly average. This spike may be in part due to the annual rush to close on homes before the busy summer season.
Another noticeable second-quarter trend is the decreasing inventory, which means that there are fewer houses on the market. This could be good news for sellers, as a low-inventory market means competition and, of course, a higher likelihood of selling their homes at or near list price.
For buyers, however, the 2019 outlook is a little different, as homes could become less affordable. Buyers are typically at a disadvantage in a low-inventory market because homes can become overpriced. Since there are fewer options, the buyer may have to settle for something that isn't perfect and leaves a deeper-than-expected hole in their pocket.
But, for now, Sarasota's supply seems to be able to keep up with the demand. As of April, Sarasota is still counting on five months of inventory, which should mean enough properties to go around.
In general, Sarasota is experiencing significant population growth, as more and more people migrate south to work, not just to retire. The booming economy is drawing young families to the region like never before. This economic and population growth is part of what continuously drives steady demand on the local real estate market.
Investing in a Sarasota Home in 2019
Despite the low inventory and increasing home prices, Sarasota remains a fantastic place to invest in property. With a wide range of prices, styles, and square footage in different neighborhoods, Sarasota homes offer a unique opportunity to live in a bustling city with a booming economy.
Looking to buy? Browse my current listings to learn about homes, properties, and the neighborhoods I serve in the area. If you're looking to sell, on the other hand, you might want to consider listing soon to take advantage of the increasing demand. Get in touch with me today to discuss Sarasota neighborhoods and preferences.