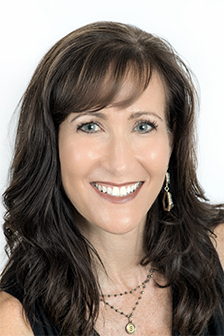 It's a good question, and it almost always derives from the desire to take control. The Do It Yourself mentality is a great one to have. And when you own a home, it can save you a lot of money!
But does the DIY approach to home buying and selling work? What can a real estate professional offer in this current climate that someone with motivation and passion can't?
Real estate professionals do a lot more than find homes for sale or list a home. They actually become an essential piece to the puzzle at every stage of the home buying and selling process.
Realtors are the leaders of the real estate profession
Why do you need a realtor? This is perhaps a more important question because realtors are like leaders. Realtors might not know everything, but they make it their mission to know just about everyone who can possibly help in the process of buying or selling a home. Mortgage brokers, real estate attorneys, home inspectors, home stagers, interior designers – the list goes on – and they're all in your realtor's network. Use them.
See, a realtor is actually just one kind of real estate professional. They are also, potentially, the most vital because they are intricately linked to any and all areas of real estate.

Attracting the Wrong Buyers
DIYers often run into the problem where they attract the wrong kind of person. They may help market a home for sale, but who are they marketing too? Are they getting lots of phony calls or are they opening themselves up to a shady business deal?
Realtors are protectors in that they make sure the home is attracting the right kind of buyer. They offer professional-level networking to get the home in front of the right people by tapping their resources.

Knowledge of the Community
This leads directly to how connected and knowledgeable a good real estate professional is. They know the ins and outs of the community in all facets. This allows them to offer extremely detailed facts about the minutiae of the neighborhood. This can help you land amazing deals you may not have found otherwise or sell your home for a favorable price.

Market Experience
So what is a good selling price? What is it really?
It is actually sometimes difficult to predict how much you should actually sell a home for. There are so many things to consider, such as home features, neighbors, location, is it a corner lot, is it zoned for development, is it in a flood zone, and so on. You may have some raw facts, but real estate professionals have a broad understanding of all these little things you may simply forget to apply.

Negotiation
Sellers can often be taken advantage of by savvy buyers. If a possible buyer knows they are dealing directly with the seller, things can get precarious. Professionals know this! This is why a seller rarely deals directly with the buyer. They can give away information, be exploited, and more. It is a serious situation, and professionals are specifically trained to avoid and negotiate through these situations.
Paperwork
Piles of paperwork will build up, and one error can lose the escrow or even lead to a serious disaster, such as a lawsuit. This is not to be taken lightly. There are legal considerations for buyers and sellers and they must be handled responsibly.
A real estate professional is a team member that can offer insight and guidance. Just know that I have the expertise and experience to manage complex contracts, screen out potential buyers and sellers who don't fit the bill, and get the best deal possible. Visit my listings and contact me to find your new home. I'm always happy to help.