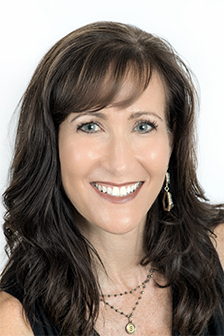 The spring season is in the air! Locals can feel the wonderful warmth of the season when the clock goes forward an extra hour. Visitors love to take trips to the beautiful gulf coast, with its pretty beaches and acclaimed sunsets and enjoy top-level seafood at one of the waterfront restaurants.
But we can't get enough of the spring season events!
We looked over the coming season and have an awesome event every single month.
Spring Gospel Festival
The Spring Gospel Festival is an innovative spring event for any and all music enthusiasts. Gospel fans can absorb one of the most epic musical genres out there, while curious listeners can learn all about a whole new world of music.
This springtime gathering collects some of the most acclaimed gospel artists in the country to one place. The special guest for the year is Brothers of Harmony. This male chorus group is from Buffalo, New York, and we welcome them with their inspiring mix of sacred and secular music.
Guests can bring their own chairs and a tent for their convenience. There will be food and other activities.
The event is completely free to the public. This even includes parking. It takes place at the Sarasota Fairgrounds at 3000 Ringling Blvd.
It is held April 13th at 3 p.m. and ends at 8 p.m.
Sarasota Vegfest
Vegfest is a fantastic event for all ages!
Vegfest is coming to Sarasota! After a glorious time in Gainesville and a stint up in Jacksonville, the event is coming to the beautiful shores of Sarasota.
What is Vegfest? Vegfest is an event which encompasses everything about the vegetarian and vegan culture. You can find everything from vegan food trucks to animal sanctuaries. The event is a pure-hearted celebration of animals and food, specifically vegetables. There's also a distinct focus on supporting local businesses. It all contributes to a healthier Earth.
Try fried tofu, tater tots, and fresh pastries. Talk to a local sanctuary or two or follow a local farm. Consider volunteering your time at one of the local shelters. There's also numerous live musical acts and activities, including a raffle, contest, and more.
Overall, there's expected to be well over 150 different vendors in vegan and vegetarian food, animal farming and sanctuary, dog sheltering, and even apparel. Vegfest celebrates everything in the culture of animals, conservation, and healthy eating. Vegfest is far more than vegetables.
The event is May 4th at the Sarasota Fairgrounds, address 3000 Ringling Blvd. The event is slated to begin at 10 a.m. and is expected to run to about 5 p.m.
Attending Vegfest is free. There is also no cost for parking.
World Oceans Day Family Festival
It is time to celebrate the ocean! The World Oceans Day Family Festival. This worldwide event is celebrated simultaneously in hundreds of different sites across the world.
While Sarasota doesn't sit along the ocean, this doesn't stop the ambitious aquarium leaders to support their own World Oceans Day Family Festival day. Visitors will find educational activities, prizes, and games. There's a wonderful costume contest, a morning run, art, and marine animal displays. You can see sea turtles and other friendly animal visitors.
The event is free with paid purchase to the Mote Marine Aquarium for the day. Families can see the aquarium and the event the same day. The festival is free for Mote members.
Oceans Day is June 8th from 10 a.m. to 1 p.m. right next to the Mote Marine Aquarium. The address is 1600 Ken Thompson Pkwy.
If you are looking at moving to Sarasota, I recommend reviewing all the different events throughout the year. There are many annual events for all kinds, as you can see with just three of the different events above! You can find my current listings here. The list provides an overview of the current status of the Sarasota marketplace.