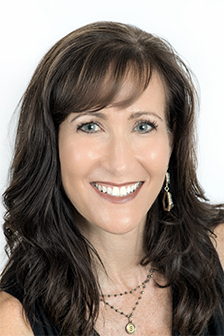 Sarasota has a blossoming culinary scene that is climbing its way up the nation's foodie ladder. With access to delicacies from both land and sea, Southwest Florida is going full-steam ahead on one of the culinary's latest crazes: sustainable seafood, ethically-sourced meats, and organic veggies from local producers.
Restaurants are focusing on creating dishes that fit the seasonal ingredients – not the other way around. While there are many eateries jumping on the farm-to-table restaurant trend in Southern Florida, this cool city has a few mainstays. Here are our picks for the top 3 farm-to-table restaurants in Sarasota County:


Indigenous Sarasota
Indigenous Sarasota specializes in "hook-to-fork" cuisine – farm-to-table, Florida style.
Indigenous is an excellent local market restaurant of Sarasota. The restaurant plates seasonal American cuisine full of tasty Florida seafood straight from the Gulf of Mexico. When he's not in the kitchen, Chef Steve Phelps can often be found out fishing. His commitment to environment and sustainability has earned him his recognition as both chef and educator.
Indigenous Sarasota is open Tuesday to Saturday to dinner only, with a small menu of ever-changing ingredients. The Wild Mushroom Bisque topped with truffled rye croutons is always a hit as far as entrees go.
So are the Smoked Fish Sea Saltine "Nachos" – an innovative take on a more typical dish, this starter is topped with white cheddar, pickled jalapeño, and red onion, and served with a variety of sauces.
Mains include the Hook to Fork, a plate of seasonal, sustainable Gulf and Atlantic species, Braised Brisket, and Shrimp Wafu Garlic.
Both rustic and sophisticated, the restaurant is located in a restored home, and features natural wood, warm lighting, and simple, elegant place settings.


MADE
This is a top local market restaurant of Sarasota best-known for its modern comfort food and brunch. In fact, it has been named "Best Brunch" by the Sarasota Herald-Tribune. But no matter what time of day you go, expect classic Southern flavors with ingredients from local farmers, growers, and ranchers.
For lunch, try the smoked chicken mac-and-cheese. This creamy concoction, along with a few other dishes, is marked with an (LF) – a Local Favorite.
Order the gluten-free (GF) tacos filled with the sustainable catch-of-the-day and topped with Granny Smith salsa. The Double Dipped Fried Chicken is another favorite, the chicken being ethically sourced from the local Freebird Farms.
Brunch includes everything from a variety of specialty omelets to buttermilk pancakes, several types of eggs benedict, and even huevos rancheros.


Boca Sarasota
This warehouse-style restaurant with exposed ducts and hanging light fixtures is not only cool, but healthy and sustainable. They focus on ethically-sourced meats and local produce, and are one of the best organic restaurants in Sarasota, FL.
Like MADE, they are open for lunch, dinner, and weekend brunch. Some of the lunch menu favorites include innovative sandwiches like the Boca Cubano, a sweet-and-savory sandwich with a variety of meats, gruyere, and sweet pickles, or healthy choices like the fruit-topped Organic Spinach Salad. For dinner, try the grass-fed OMG Burger, tropical-inspired Smoked Cachaca Chicken from a local farm, or the Smoked Meatloaf.
If you had a little too much fun on Saturday night, Boca's brunch might have just the cure. The Hangover Panini comes with your choice of meats, caramelized onion, eggs, and gruyere, with potato hash on the side. If you're still a little bleary-eyed, the coffee-infused mustard should fix it.
If you're a foodie, Sarasota might be the perfect city for you. Whether you're taking a week-long vacation on nearby Siesta Key or you're planning to invest in Sarasota real estate, be sure to try some of Sarasota's incredible restaurants.
---
Want to be the 1st to know when new homes hit the market?
---
Trust me – you'll want to join the bandwagon on the farm-to-table restaurant trend in Southern Florida. For more information about properties in Sarasota or other remarkable culinary destinations, give me a call today at 941.266.0529.