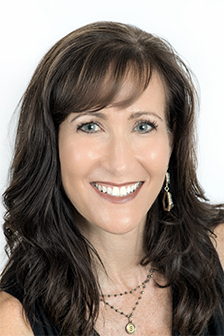 With a mix of lovely outdoor attractions, pleasant weather, top-tier restaurants, and expansive beaches, Sarasota remains one of Florida's top real estate destinations.
The downtown Sarasota real estate market is situated next to some of the most acclaimed restaurants in all of Florida. Many of them are managed by world class chefs who are skilled and passionate about their work.
The vast range of cuisine types that can be found here, along with the nearby attractions, are a few of the top draws for anyone exploring the downtown Sarasota real estate market.
The Caragiulos
The Caragiulos is a very popular family-owned Italian-American restaurant started by Tony Caragiulo and his five sons back in 1989.
In searching for an ideal place to build a simple and cozy restaurant, the family was able to secure the perfect spot in downtown Sarasota after a two-week vehicle trek around Florida.
This first-class restaurant serves familiar Italian-American comfort food with acclaimed freshly-baked bread. This Italian-patisserie infused with rich pasta dishes and pizzas, represents the upper echelon of Italian dining in Sarasota.
Mattison's City Grille
Another famous dining spot among downtown Sarasota restaurants is Mattison's City Grille. This restaurant is one of the three renowned locations which include Mattison's Forty-One and Mattison's Bayside.
Managed by the masterful Chef Paul Mattison, his City Grille offers outdoor al fresco style dining. The chef utilizes local and fresh ingredients to create an array of creative dishes. The three course lunches a popular option for those working downtown.
Mattison's City Grille also offers a variety of tapas, pasta dishes, salads, sandwiches and soups for lunch and an even more extensive dinner menu. If you want to enjoy very pleasant afternoon or evening dining outside with excellent all-around service, this is an ideal place to try at least once.

---
Want to be the 1st to know when new homes hit the market?
---
Duval's Fresh Local Seafood
Experience the freshest local ingredients at the city's most acclaimed high-end seafood spot. Indeed, Duval's Fresh Local Seafood is the place to be when you are craving the catch of the day and so many other options, featuring a vast menu for lunch and dinner.
This local seafood restaurant is a community favorite, as the small influential team supports local fisherman and farmers in town. This summarized in their simple yet effective motto: "Fresh. Local. Seafood."
Though several other Sarasota seafood restaurants are acclaimed, Duval's is the perfect place to delight in healthy food combined with personal and excellent service. They also offer catering services for weddings and special events.
Selva
Selva is truly a one-of-a-kind restaurant. Matching Peruvian dishes with South American décor, this culturally rich Sarasota restaurant is a vital contributor to the local culture.
At Selva, you will be spoiled for choice when it comes to classic Peruvian dishes such as the Wahoo Ceviche and the Tuna Tiradito, a sushi-grade dish soaked in watermelon and ginger.
Both of these dishes, among dozens of other Peruvian specialties, can enjoyed inside or on the patio deck and garden over Latin-infused music.

Mozzarella Fella
Possibly the most outstanding comfort Italian sandwiches in Sarasota can be found at Mozzarella Fella. Founded by Michael Calore, who was inspired by the works of his grandmother, the Italian-inspired restaurant aims to deliver authentic sandwiches and pastas created with local ingredients.
At Mozzarella Fella, you don't have to go all the way to Italy or to Latin America just to experience similar food. The mozzarella is handmade, and the chefs visit the market every day to pick up the freshest daily ingredients possible.
Drop by one of these highly regarded restaurants the next time you explore the downtown Sarasota real estate market and please don't hesitate to call me at 941.266.0529 if any questions arise during your search!
---
Want to be the 1st to know when new homes hit the market?
---