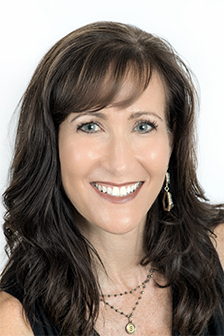 With Florida recently being affected by Hurricane Irma, many are concerned about how it will impact local real estate sales in Sarasota and in other areas that were hit harder.
However, with the damage from Irma being significantly lower than anticipated, the effect on prices and demand for real estate properties in areas like Bradenton/Sarasota and many other parts of Florida is anticipated to be minimal.
Although time will tell regarding home buying and selling statistics after Irma, Florida ended up being well prepared for the hurricane. Many top developers believe that Irma will result in a minor market setback at worst.
However, hurricanes certainly can have an impact on the housing market when they are more severe and damaging on real estate properties, such as the case of Hurricane Harvey.
Irma's damage ended up being minor compared to expectations
Hurricanes Irma and Harvey are great examples of how a hurricane can have a minimal effect on the real estate market, and a more damaging long-term anticipated effect, respectively.
The economic and real estate effects of Harvey are expected to linger on for several months, due to extensive flooding damage, business and transportation disruptions, and costs to relocate displaced people and stores.
Flooding during Harvey damaged dozens of office buildings, with 1 in 6 multifamily units in Houston being flooded. The total estimated cost of Hurricane Harvey will end up being somewhere between $80 and $100 billion. Real estate demand in Houston is expected to drop off for some time, but a full recovery is likely to occur eventually.
Conversely, Hurricane Irma is expected to cost the state of Florida about $20 to $50 billion maximum, which is $150 billion less than anticipated. The lower level of damage had to do with the fact that Irma ended up hitting part of Cuba which significantly sapped the hurricane of its power before it hit Florida, reducing storm surge.
---
Want to be the 1st to know when new homes hit the market?
---
How Irma's damage impacted the real estate market
In terms of Irma's impact on the real estate market, pricing and demand is expected by many experts to remain just about where it was before Irma.
Other than what will amount to temporary delays on some transactions, many buyers are expected to continue to be interested in Florida, including snowbirds, relocating individuals, couples and families, and international investors.
Certain changes may occur in the market, such an increased pricing spread between newer and older homes, as newer homes with hurricane resistant construction designs may increase in demand.
But, with a vast number of newly constructed residences throughout Sarasota/Bradenton and in South Florida, the real estate market may even see a noticeable jump in activity as buyers compete for the newest units.
Temporary delays for pending real estate sales
One area where hurricane Irma likely did have an impact was on any transactions that were pending or being negotiated at the time the hurricane arrived.
Although many of these real estate sales would presumably continue once the hurricane passed, a variety of new negotiation issues may arise such as any property damage from the hurricane or concerns about the property's resistance to hurricanes and flooding.
Based on preliminary reports, most real estate property closings were simply temporarily delayed due to Irma.

Most are continuing with their plans to move to Florida
Many of those who have been interviewed regarding Hurricane Irma have said that it will not delay their relocation plans from other areas.
Cited reasons include Florida's excellent preparation for hurricanes and the fact that other regions of the country are exposed to potentially serious natural disasters.
California and the Pacific Northwest have earthquake/tsunami risks, other parts of the East Coast have blizzard, hurricane and flooding risks, and the Midwest has tornados and severe thunderstorms.
Florida is subject to hurricanes but offers a variety of modern hurricane-resistant real estate properties that are located near some of the best beaches and tourist destinations in the U.S.
With many understanding that there's no such thing as a completely safe place to live, Florida's real estate market continues to remain attractive after Irma.
---
Want to be the 1st to know when new homes hit the market?
---