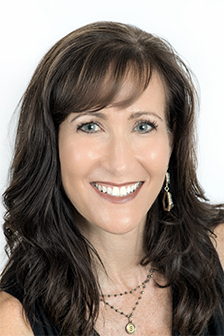 A new year brings new opportunities and the time when the latest home design trends emerge, allowing homeowners to see what is new in the design world. Here in Southwest Florida, our homes are filled with open, airy spaces, indoor and outdoor living, and natural colors throughout. Let's take a look at prominent inspiring ideas to spruce up your space this year with these designer insights.
Warm Trendy Kitchens
Making a sprawling, open kitchen feel warm and grounded, hinges on intentional design choices. A truly great kitchen feels like an extension of your living space – complete with plush seating and warm lighting that promotes a comfortable ambiance. Darker, moodier colors continue to gain in popularity, so play around with these contrasting colors to create a sense of movement and balance throughout the kitchen and family room. Add sustainable materials such as marble, granite, stone, or texture on a backsplash, as well as an additional color, to create an asymmetry in the palette that helps define zones or functions and keeps the eye moving.
Kitchen islands now anchor the best kitchen design plans. Multi-functional islands offer more than mere storage. Open shelves are still popular, but designers are seeing a reduction in this. Start by creating spaces with defined functions for cooking, seating, coffee station or prep area. Expansive islands provide space to work from home, gather with guests, or dine informally. Think of your kitchen island as a gathering spot, not simply a storage option or utility zone.
Chic Neutral Color
Shades of natural and organic materials brings the outdoors in while the addition of a warm color palette adds to the cohesiveness of any space. Every hue of green, blue, grey, black, white and brown will become the new neutral going forward into 2022. When incorporating this year's natural tones, choose colors or floral designs and avoid isolating a finish, texture, or color in one spot. Colors that appear in nature remain popular, especially calming shades of organic green. Keep large areas light, bright and airy. Add depth and interest by mixing textures and colors to create timeless style.
Built-In Coffee Bars
Here in Southwest Florida, we tend to attract visitors, especially during this time of the year when the temperatures up north start to dip. Hospitality zones extend beyond the patio or lanai. The popularity of coffee bars in kitchens and living areas continues to evolve. So, if you have a small alcove, consider a practical transformation that you and your guests will enjoy.
Vintage Vibes and Natural Lighting Reigns Supreme
Not only do vintage pieces add interest to a space, but they also emanate history. The right statement piece offers a distinctive contribution even in a modern home. Especially with supply chain halts, boutiques offer readily available, vintage décor that can beautifully complement any contemporary or traditional space. Natural light remains highly appealing to modern sensibilities regarding design. The era of heavy drapes over shaded windows feels increasingly dated with each passing year. If you are looking to incorporate natural light and old-world charm into your home, embrace that instinct and let the sunshine in.
Unique Home Trends
Ceilings often receive little to no consideration. This year, turn your ceilings – select walls – into showstoppers that go beyond the norm. Select an inspired wallpaper, interesting plaster application or wood details. Add a darker paint in a complimentary color to enhance your décor, whether it's covering an entire room or simply giving the space a pop of excitement. Wallpaper is back and it's better than ever. Many designers are choosing to accent certain spaces with wallpaper to add depth and appeal to the area. Popular wallpaper designs include abstract patterns, art deco and demask designs.
Now, more than ever, the home acts as a sanctuary that offers us a respite from the hustle and bustle of the outside world. Incorporating current style trends that meet your needs as a homeowner will bring enjoyment year-round. Making timeless design choices for the primary spaces of your home is a sound investment and it allows you to introduce fresh elements to your living space.
GET A MARKET SNAPSHOT FROM ME – CHOOSE YOUR SARASOTA ZIPCODE
If you are looking to sell your home in the Sarasota area, you can count on my real estate services. With years of experience helping clients buying and selling properties from downtown to luxurious Siesta Key, I will guide you through the process from start to finish. stacyhanan@michaelsaunders.com