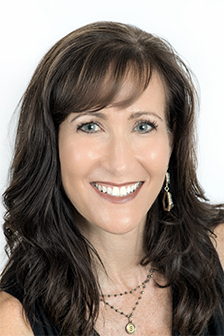 When browsing real estate in Sarasota, you might be wondering which neighborhoods best suit you or your family's lifestyle.
Whether you're looking for a luxurious condo or townhouse downtown, something on the water, or a family home with a big front lawn, Sarasota has it. Take a look at five excellent Sarasota neighborhoods below, each with something unique to offer.
Downtown Sarasota
Downtown Sarasota is a great place for those that love a buzz of activity.
With a population of about 57,000, Sarasota is relatively small in size. But the city's growing economy, seasonal influx, and blossoming arts scene give it the edge of a much larger metropolis.
It's walkable, has a beautiful waterfront and a diverse range of inhabitants – professionals, students, artists, young families, and retirees – Sarasota is the Cultural Capital of Florida after all.
It's a kid-friendly and pet-friendly community, with lots of parks and beaches to explore. Downtown Sarasota is also home to a thriving culinary hotspot, with tons of hip, restaurants and trendy bars.
Choose from a variety of different styles of homes from low-maintenance condos, to historic homes. With all this to offer, it's no wonder the downtown Sarasota real estate market is hotter than it has ever been.
Palmer Ranch
Set on more than 10,000 acres of beautiful Florida land, Palmer Ranch is home to a community of about 20 planned neighborhoods, each with its own charm. This is one of the most thriving areas on the west coast of Florida.
From gated communities like The Country Club of Sarasota with its multi-bedroom estate homes, to Plaza de Flores Condos with its low-maintenance low-rise condominiums made to look like homes, Palmer Ranch has options for all household sizes and lifestyles.
Palmer Ranch is a great place to raise a family. Top schools are nearby, from elementary to secondary, and plenty of community activities and attractions. Head to Siesta Key on the weekend, the local YMCA for an Olympic-sized pool and seasonal water park, or the Legacy Trail, which runs right through Palmer Ranch, for a walk, jog, or cycle.
There are many active lifestyle communities in Palmer Ranch with new construction, perfect for early retirees desiring an active lifestyle. One such community is Taylor Morrison's new Esplanade on Palmer Ranch. This master-planned new active lifestyle community offers a close-to-nature living experience perfect for hiking, biking, running, and more.
With access to phenomenal local attractions and a plethora of luxurious on-site amenities, this new active lifestyle community of Palmer Ranch will make daily living seem like a long-term vacation.
Palmer Ranch is a 20-minute drive southeast of downtown Sarasota, parallel to Siesta Key. It's halfway between Sarasota and Osprey, giving you quick access to both cities, as well as Oscar Scherer State Park to the south.
Siesta Key
Also located just 20 minutes from downtown Sarasota, Siesta Key is the perfect spot for those who enjoy laid-back island living – without sacrificing proximity to big city amenities.
Of course, Siesta Key is known to have some of the best beaches in the U.S., so it's no surprise that it is home to highly sought-after real estate in Sarasota.
Siesta Key is a permanent home to about 6,000 people, many of whom are retired or local artists or business owners. This barrier island is well loved by seasonal residents with second homes and retirees who are looking to lead a slower – and warmer – life.
Siesta Key isn't just for relocating snowbirds. The island is home to people of many different ages and interests and makes for an easy commute downtown.
---
Looking for a home in Sarasota?
---
Longboat Key
A more prestigious, less touristy version of its southern sister key, Longboat Key is popular with wealthy retirees and second home-buyers who value small communities, luxurious homes, and persistent sunshine.
While Longboat Key is suitable for working families – it's less than 20 minutes by car from downtown Sarasota – it often draws empty-nesters who crave an upscale, beach-dwelling lifestyle.
With that said, Longboat Key probably isn't the most kid-friendly of Sarasota neighborhoods, but the Longboat Key Club does offer a children's summer camp, as well as sports and activities, such as golf, tennis, sailing, and group classes.
Lakewood Ranch
About 25 minutes northeast of downtown Sarasota on the Manatee County border, Lakewood Ranch is a sprawling planned community that, like Palmer Ranch, is perfect for families.
Lakewood Ranch is created from an assortment of distinct villages and neighborhoods nestled within bustling town centers and business parks, picturesque natural surroundings, and stellar amenities. Spread across multiple villages are a wide variety of homes: townhouses, single-family homes, and palatial villas and estate homes.
Lakewood Ranch is the 3rd best-selling community in the U.S. About half of the community's land is made up of lakes, parks, and hiking trails, including 150+ miles of interconnected trails and a 140-acre sports area. The myriad of activities makes it easy to enjoy life on the Ranch.
The Lakewood Ranch Golf and Country Club provides a world-class golf course, as well as social activities and other athletics. The community is also home to a sports complex that hosts everything from pick-up sports to professional games.
Waterside is Lakewood Ranch's newest village, and is located in Sarasota County. It features new homes among seven lakes with a waterfront Town Center.
The diversity of Lakewood Ranch makes it one of the best places to buy real estate in Sarasota.
Whether you're interested in the downtown Sarasota real estate market, a home in the keys, or one of the family-friendly Sarasota neighborhoods right outside downtown, I can help you find the perfect property.
Give me a call today at (941) 266-0529 to learn more about which Sarasota neighborhood is right for you, and how we can help you get there.
---
Looking for a home in Sarasota?
---