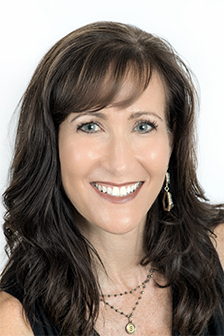 Island homes, white beaches, and the sparkling water of the Sarasota's keys define the allure of this region. Couple those elements with the culturally rich opportunities in downtown Sarasota and surrounding neighborhoods creates an appealing lifestyle.
While our real estate market data reflects a reduction in activity, the overall market remains strong despite higher home prices and mortgage rates. As we move into 2023, we are still going to see a slow but steady real estate market in our area.
The luxury market here showed continued growth as buyers have been placing Sarasota on par with Florida's other top luxury destinations. We saw growth in sold and closed homes ranging from $1 million to $2.5 million not only year-over-year, but also quarter over quarter. Active luxury home sales above $2.5 million decreased some, but with continuous luxury sales we are still seeing an undersupply market. While luxury home buyers will likely keep looking to invest in the Sarasota market, investors will likely expand their rental portfolios due to the high demand for rentals.
What are the number for the third quarter of 2022?
The third quarter numbers reflect that we are in a "seller's market." Compared to earlier this year, we are no longer experiencing a frenzied market locally or nationally. Data compiled from Florida Realtors and My Florida MLS in Sarasota and Manatee Counties reflect the same trend of fewer sales and more new listings coming onto the market. This reduction indicates more of a normal market pattern. Housing inventory is still historically low, and this may well keep the home price pressure up. We saw an 18% decrease in sold and closed sales in Sarasota and Manatee year to date. After catastrophic events like Hurricane Ian, history shows us this real estate market jumps back very quickly.
When comparing historical quarterly numbers, the biggest increase in inventory were homes in the $500,000 range, yet we are still greatly undersupplied in all price points. Data from Stellar MLS shows a combined price point inventory of a 2.3 months' supply. The months of inventory at the end of third quarter shows an uptick from last quarter – it is all about supply and demand.
The statistics indicate that the recent home prices in Sarasota and Manatee decelerated; yet, there was not a substantial reduction in prices due to supply and demand pressures. The average home price is 17.4% higher than it was a year ago – reflecting a 74% increase since September 2019. Currently, the combined average sales price for a single-family home in Sarasota and Manatee Counties per Stellar MLS was $677,289, which is only slightly lower than the prior quarter of this year.
Home Price Forecasts for 2023
Most experts are calling for home prices to appreciate next year, though at a slower pace than the previous three years. The reason for this is simple. The dynamics of supply and demand are playing out in real estate and will continue to do so for many years to come.
Historically, home prices have appreciated at a rate of approximately 4%. For 2023, the average of six leading forecasters projected this would be below 2.5%. Zelman & Associates is actually calling for depreciation, where the other five are calling for a slight appreciation.
Although we cannot accurately predict the real estate market – it is cooling down and this is natural and predictable. However, there are no indicators of a sudden stop. There are simply too many moving variables locally and nationally.
Stacy Hanan is a top performing realtor with many years of experience in the Sarasota market and can help you get the highest price for your home if you are planning on selling it during season. Call Stacy today a (941)266-0529.