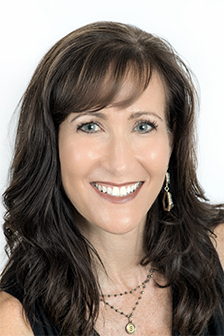 Are you looking for interior design inspiration for this fall? This year, decorating trends are all about warm colors, materials, and unique patterns. An abundance of luxurious, stylish elements allow for endless possibilities to make your home stand out this Fall.
Take a look at prominent new design ideas for Autumn for inspiration in creating the perfect Fall ambiance for your home.
Earthy Colors
This season, consider an autumnal color scheme that will stand the test of time. Embrace warm and earthy tones such as – deep ruby reds, rich browns, cove blues, and darker greens. Decorating with shades of green brings the outdoors into your home. Sun-baked pinks and natural tans layered with warm ivory and pumice tones creates an inviting, cozy atmosphere for a focal point. A monochromatic approach to painting now includes walls, ceilings, trim, and doors in a single shade – a perfect look for a home office, bedroom, small entryway, or half bathroom. In a space with high ceilings, matching the ceiling color to echo the wall color, especially in a warm shade, will enhance a cozy vibe. Ivory, the new go-to shade of white from furniture and wall color to textile, adds instant warmth while maintaining a neutral base to decorate a home.
Luxe Textiles
The change of season provides an opportunity to add texture – a win-win. Luxurious finishes and surfaces elevate any living space. Natural tones like sage, warm olive, and muted blues add sophistication to your space. Textured finishes like soft chunky knit blankets, furry velvet pillows, and plush wool rugs bring warmth and interest to a space. Add dimension to a sofa by layering textured finishes and patterns to keep the look interesting and inviting. This Fall, velvet will take center stage as the biggest trend in textiles and bring durability to everyday elegance. Add rustic elements like wood or decorative grasses for a natural touch. The addition of leather accents or chunky woven baskets completes the look.
Vintage Vibes and Geometric Shapes
Bring all the right angles to all the right places with vintage, geometric-chic pieces. Contemporary takes on silhouettes – inspired by the past – will dominate furniture collections this season. Explore dimensional styles that play with refined European lines, shape, form and modernized silhouettes. These high-quality, vintage signatures showcase artistic work and luxe fabrics in current colors bringing any décor or furniture piece to life. A perfect way to compliment any home in the fall.
Organic Modern
Embrace and combine a variety of natural materials to create a refreshing and inspirational space. Employ a color and décor scheme that brings a touch of the outdoors inside to create a cozy feel – perfect for the cooler months. Tactile natural grasses, rich walnuts and soothing oaks add an organic natural look. Earthy tones enrich any space in a home. Abstract natural patterns provide an elegant way to incorporate Fall into your décor while seamlessly introducing warm colors that create an eye-catching setting. Decorating with modern or vintage pieces, as well as patterns, generates a sense of calm and tranquility.
Colorful Upholstery and Pattern Play
Colorful sofas and sectionals in velvet and plaids provide an alternative this Fall. A crisp white or ivory sofa anchors many rooms, particularly when paired with bold wallpaper, wall color, or colorful patterned rug. Exploring with a warmer palette often feels slightly eclectic. Add warmth and personality to a room with retro resurgence of a velvet sofa paired with a pattern rug or accent pillows. A pop of color in an eccentric olive green or cove blue make a bold statement whether as a sofa or an upholstered chair. Pattern play from vintage-inspired florals to classic stripes add personality and traditional charm to a bedroom, living room, or kitchen. Turning a trend into something personal and meaningful often makes all the difference.
Touches of lighting and Hardware
Lighting adds visual interest and brightens up any indoor or outdoor space. Get creative with lighting by incorporating hidden LED lights that illuminating artwork, cabinetry, and stairwells, even creating a sense of drama. For more of a subtle glow, use table lights, light fixtures, sconces, and mounted candles to enhance the atmosphere of a space. The design market shifted toward silver décor, lighting, and hardware that brings a refreshing change. For a dynamic mixed-material look use silver with brass. Using light to create contrast throughout the spaces in your home remains a solid choice for work, reflection, or entertaining.
Take these inspirational Fall ideas and turn your house into a home by adding colorful luxe textiles to any interior design space. Making timeless and fresh design choices around your home adds to your enjoyment while maximizing your investment.
If you're thinking to buy or sell your next home in the Sarasota and Manatee County area, let's start collaborating early so you know what you can expect. If you have any questions about available properties, feel free to give me a call today at 941-266-0529 or email me at stacyhanan@michaelsaunders.com