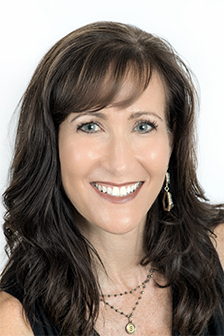 The spectacular weather and varied activities throughout Southwest Florida compel many people to come for a week, others to stay all season, and some to remain for a lifetime. With a charming downtown, flourishing real estate market, and thriving food scene, Sarasota stands as an ever-growing cultural hub that rightfully earned numerous accolades and awards over the years.
2021 – Sarasota Ranked No.1 "Best Place to Retire"
It should come as no surprise that Sarasota once again appears at the top of the list for the "Best Place to Retire," according to U.S. News and World Report. The methodology for these rankings analyzed things such as overall happiness, housing affordability, health care, retiree taxes, desirability, and job market ratings.
Top 10 Best Places to Retire 2020-2021 U.S. News List:
Sarasota, FL
Fort Myers, FL
Port St. Lucie, FL
Naples, FL
Lancaster, PA
Ocala, FL
Ann Arbor, MI
Asheville, NC
Miami, FL
Melbourne, FL
The Best Place to Live – Sarasota
Sarasota comes in strong at #9 as best place to live in the U.S. for all age groups and it ranks #2 as the best place to live in Florida. Retired or not, the popularity of Sarasota remains anchored by the quality of life and strong job opportunities. The U.S. News analyzed all metro areas to find the best place to live based on quality-of-life parameters.
Top Selling Master-Planned Communities of Mid-Year – Lakewood Ranch
According to RCLCO, Lakewood Ranch was named the No. 1 master-planned community in the nation. Lakewood Ranch boasts an abundance of different family-friendly homes, activities, and events to attract visitors and residents from all walks of life. This community stays highly protective of its captivating natural environment. Varied housing options appeal to a diverse group of homeowners. Big draws to Lakewood Ranch are the strong sense of community, great eats, and growing business opportunities.
Best Small Beach Towns to Live In – Longboat Key-Sarasota-Siesta Key
Finding the ideal beach town appears daunting with ready access to an array of locations with warm weather and tranquil, turquoise water. Southern Living highlighted beach towns suitable for everyday life. That prestigious list includes Sarasota at No. 4, Longboat Key No. 3, and Siesta Key No. 5. Without question, Sarasota holds appeal as a great place to live, work, and play.
The list of the best small beach towns in Florida includes:
St. Pete Beach
Sanibel Island
Longboat Key
Sarasota
Siesta Key
Pensacola Beach
Cocoa Beach
Holmes Beach
Key West
Bradenton Beach
Anna Maria Island
Clearwater Beach
Fastest Growing Places – Sarasota
The cultural vibe of Sarasota remains unique by comparison with other coastal cities in Florida. Data from the Sarasota County Citizen's Opinion Survey – and matching it to the U.S. Census Bureau – noted that 95 percent of respondents recommended Sarasota as a place to live and 96 percent recommended it as a place to retire. The University of South Florida conducted the survey.
Accessibility is a major concern when planning for the future. Many people dream of a retirement on the beach in Florida. Allow me to highlight great reasons to choose Sarasota:
Beaches – The beaches offer an exceptional connection to nature that few other cities offer.
Culture and Events – Throughout the year, the Sarasota area offers an impressive array of community activities coupled with the cultural imprint of the arts.
Restaurants – I have devoted previous blogs to this selection criteria alone! Top-rated choices abound across the city.
I have successfully helped many of my clients find their dream homes in our Sarasota area. If you are interested in moving to Sarasota or if you have any questions at all about Sarasota real estate availably, please don't hesitate to call me at 941.266.0529 or send an email anytime to stacyhanan@michaelsaunders.com.
And if you want to keep reading about Sarasota, check out this article from U.S. News about the "Best Place to Retire in the U.S."