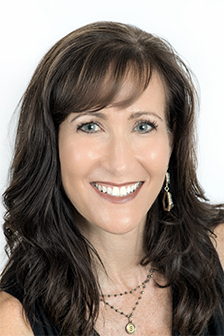 Living in Sarasota gives you the top experiences of Florida. You have access to the beautiful water, delicious coffee, unique culture, and the best shopping. Luckily, you don't have to go far to take advantage of all the attractions right downtown. No matter what you're in the mood to do, you can find it just minutes away. Read on for some of our favorite activities in downtown Sarasota.
Mote Marine Laboratory & Aquarium
This nonprofit lab and aquarium is a favorite destination of both locals and visitors, and it is a large part of the history of Sarasota. Bring the whole family to observe incredible creatures like manatees, sharks, and sea turtles, and take part in special events like an eco-boat tour or a breakfast program. You can also learn about Mote's research efforts and how they are striving to protect the environment and the habitats of the incredible creatures that they serve.
Mote Marine Laboratory & Aquarium is located at 1600 Ken Thompson Parkway. They are open daily from 10 a.m. until 6 pm. Adult admission costs $24, children aged 3-12 cost $18, and children 2 and under are free.
The John and Mable Ringling Museum of Art
The Ringling is the perfect place to come and observe art in all of its forms. Though John Ringling is best known for "The Greatest Circus on Earth," he also had a passion for other art forms, so he and his wife began this museum, also known as the State Art Museum of Florida. Over the last century, the museum has displayed both local and global artwork, as well as hosting live performances to enjoy. Exhibits and performances change frequently, so The Ringling is a destination you can return to again and again.
The Ringling is located at 5401 Bayshore Road. It is open Friday through Wednesday from 10 a.m. until 5 PM, and Thursdays from 10 a.m. until 8 pm. Prices can vary depending on which exhibits you would like to view, but on Mondays, the Museum of Art is free to the public. Other areas may charge an additional fee.
Art Uptown
For a look into the local art scene, come visit the Art Uptown Gallery, a staple in Sarasota since 1980. Here, you will see work in 2D and 3D in a variety of styles. In November through May, you can enjoy solo shows, while June through October features special artists. Exhibits change with the seasons, so be sure to stop by or visit their website to see what's happening!
Art Uptown is located at 1367 Main Street. Their hours of operation vary by season, so visit their website or call for exact times.
Farmers Market
One of the most popular attractions is the farmers market in downtown Sarasota. The Farmers Market is open year-round and is held Saturdays from 7 am to 1 pm. Not only is there organic produce from local farms, but there are multiple artisans and merchants along with local plant vendors. This is a great family-friendly attraction to explore in Sarasota. The Farmers Market provides a space for not-for-profit organizations benefiting Sarasota, as well.
Five Points Park
Right in the heart of downtown, you'll find Five Points Park, the perfect destination for a relaxing afternoon in the city. The park lies among attractions like the Sarasota Opera House and the Selby Public Library, which can be an oasis among the hustle and bustle of everyday life. Grab a quick meal from one of the nearby restaurants and settle in at the park to relax and enjoy some sunshine.
Five Points Park is located at the intersection of Main Street and Pineapple Avenue.
Downtown Sarasota truly has something for everyone and you never have to go far for the perfect dose of entertainment. All of the neighborhoods in Sarasota are just minutes from downtown means you're able to run out the door and find something fun to do in a moment's notice. Let me be your perfect resource for finding the ultimate property in Sarasota. For more information on the area, as well as all of my current listings, contact me today.