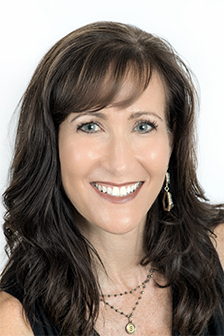 First and foremost, a significant lack of home inventory and an unprecedented influx of buyers from all over the country contradicts the hallmarks of a housing bubble. When fewer listings exist, buyers face more competition and act more quickly than usual to snag their dream home.
The pandemic threw everyone for a loop. Yet, every local residential real estate sector enjoyed resilient appeal for house hunters who continued to have the need or desire to purchase residential properties. The pandemic prompted many people to reevaluate their lifestyle plans, including whether to relocate, to retire early, or to change careers. As a result, these lifestyle alterations impacted our local real estate market pushing the highest pace of sales growth since the height of the unprecedented housing boom in 2005. That boom relied upon aggressive lending in the subprime mortgage market. By contrast, intense buyer demand and record low mortgage rates – driven by the outbreak of the pandemic last Spring – supports this current housing market.
One noteworthy observation: housing prices started rising even before the pandemic arrived. Then, the pandemic created a rapid acceleration into double digits. Home values appreciated by approximately ten percent in 2020. Forecasters suggest an appreciation of roughly five percent nationwide and even a higher prediction locally for 2021. This has some voicing concern that we may be in another housing bubble like the one we experienced a little over a decade ago. Let's dig a little deeper into this distinctively different real estate market.
1.This time, housing supply is extremely limited
In real estate, supply and demand are measured in "months' supply of inventory," which is based on the number of current homes for sale compared to the number of buyers in the market. The normal months' supply of inventory for the market is approximately 6 months. Anything above that benchmark defines a buyer's market and indicates that prices will soften. Anything below this industry standard qualifies as a seller's market when prices normally appreciate.
Between 2006 and 2008, the months' supply of inventory increased from just over 5 months to 11 months. The months' supply remained over 7 months in twenty-seven of that thirty-six month, yet home values continued to rise.
Months' of inventory has been under 5 months for the last 3 years and under 4 for thirteen of the last fourteen months – actually under 3 for the last six months. Sarasota and Manatee County currently stands at 1.6 months down 60% from a year ago – a historic low.
2. This time, housing demand is real
During the housing boom in the mid-2000s, there was what Robert Schiller, a fellow at the Yale School of Management's International Center for Finance, called "irrational exuberance." This term is defined as "unfounded market optimism that lacks a real foundation of fundamental valuation, but instead rests on psychological factors." Without considering historic market trends, people got caught up in the frenzy and bought houses based on an unrealistic belief that housing values would continue to rise and never fall.
The mortgage industry fed into this craziness by making mortgage money available to just about anyone, as shown in the Mortgage Credit Availability Index (MCAI) published by the Mortgage Bankers Association. The higher the index, the easier it is to get a mortgage; the lower the index, the more difficult it is to obtain one. Prior to the last housing boom, the index stood just below 400. In 2006, the index hit an all-time high of over 868. Again, just about anyone could get a mortgage. Today, the index stands at 122.5, which is well below even the pre-boom level.
In the current real estate market, demand is real, not fabricated. Millennials stand as the largest generation in the country. As this demographic body sets up households and starts raising children, they will drive homeownership in a major way. The health crisis is also challenging every household to redefine the meaning of "home" and to re-evaluate whether their current home meets that new definition.
This desire to own, coupled with historically low mortgage rates, makes purchasing a home today a strong, sound financial decision. Authentic demand rather than manufactured demand characterizes the current market.
3. This time, buyers are coming from all over for a new lifestyle, enticing home prices, and lower taxes.
Sarasota county served as one of the top draws with lower home prices and greater tax advantages compared to Northern markets. According to the New York Times, trends reflect a strong desire to escape urban areas (namely New York, New Jersey, California, Ohio and Chicago) which creates an increased competition for buyers moving to Sarasota. Remote work liberates people from remaining in a specific locale mainly due to convenience and allows them to move to a desired area. Unsurprisingly, many are choosing Southwest Florida where they can enjoy a sunshine lifestyle far removed from the Northern climate.
Florida moved beyond being a mere escape mostly for snowbirds in the Winter months. Many perennial snowbirds now opt to stay in Florida and establish full-time residency. These growing numbers will directly impact our local real estate industry in 2021.
Sarasota continues to be a seller's market, as prospective buyers outnumber the inventory of available home. The Sarasota area remains a good deal with enticing home prices compare to Naples, the east coast of Florida, and many locations up north. In fact, I have heard on numerous occasions from out of state buyers that we are still a "bargain". Moving forward, I foresee more properties hitting the market in the first quarter of 2021, making it a great time to buy or sell. Whether you're considering selling your house or relocating to Sarasota, now is a good time to find an experienced realtor to keep you ahead of your competition. Contact me today for insight and access to the area's top properties. You can reach me at 941.266.0529 or email me at stacyhanan@michaelsaunders.com