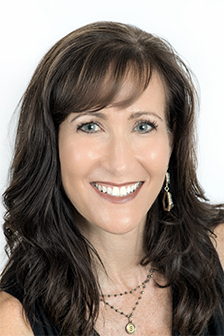 Siesta Key is not only known for its sandy white beaches, as rated #1 by Dr. Beach, it's also known for its elegant beachfront houses with incredible water views. This barrier island off the west coast of Florida is small and quaint, offering a rare chance to become part of the community – permanent and seasonal – that inhabits it. Siesta Key is home to about 6,500 residents and plays host to many visitors throughout the year.
For an eight-mile-long island, housing options are quite diverse on Siesta Key. You can find everything from cozy beach homes to sprawling villas. Here are a few of the neighborhoods and communities of Siesta Key that are worth a serious look if you're considering buying a home in Siesta Key.
Bay Island
Bay Island is one of the communities of Siesta Key that best define Florida island living. Bay Island offers elegant, comfortable homes, from colonial estates to modern dwellings, to breezy, Old Florida-style bungalows and exquisite waterfront mansions. This neighborhood is located at the most northerly point and is separated by the rest of Siesta Key by one of its many waterways offering a touch of exclusivity. Hop on Siesta Drive, which runs right through the neighborhood, and you'll find yourself in lively Sarasota in minutes.
Tropical Circle
Tropical Circle features stunning water-view properties – mostly single-family homes – right on Roberts Bay. Tucked away on the Sarasota-facing side of the barrier island, Tropical Circle offers a tranquil spot full of tropical foliage, birds, and other wildlife. This private neighborhood has about 50 homes on a quiet, sunny street.
Point Crisp
On the south end of Siesta Key lies Point Crisp, a thin strip of land that juts out into Little Sarasota Bay. Point Crisp is home to many palatial, multi-bedroom homes that take luxury to a whole new level. Here, you'll find extravagant homes with floor-to-ceiling windows, luxurious pools, and water on both sides.
Point of Rocks
Located on the gulf side of Siesta Key and its southern tip, Point of Rocks is known for its prime snorkeling and stunning waterfront homes. Point of Rocks has a variety of property types, including laid-back beach homes, sprawling villas, and low-maintenance condominiums. Wherever you are in this neighborhood, you're not far from the sand. You can step out your front door and be at a beach within minutes.
Riegels Landing
Those who love to fish or cruise on their yacht will appreciate the deep-water proximity that Riegels Landing properties offer. Riegels Landing is located at Siesta Key's midpoint, directly across from Phillippi Creek on the mainland. This neighborhood offers plenty of spacious properties with boat docks, pools, and other amenities. Most of the properties in this neighborhood are two-story, single-family homes with excellent views and plenty of trees.
Roberts Point
Roberts Point lies just south of Bay Island, on the north end of Siesta Key. This neighborhood is wedged between the Roberts Bay on one side and Coconut Bayou on the other, offering water in all directions. A short walk or drive west will take you to the expansive Gulf of Mexico. Roberts Point has a series of single-family homes ranging from two to six or more bedrooms. Some are traditional Florida bungalows, while others are elegant, modern homes multiple floors high. Whether you prefer a 1950s Ranch-style home or a newer two-story, Roberts Point has something to suit your needs.
Sanderling
Sanderling is one of the most sought-after neighborhoods of Siesta Key, offering prime real estate for those who want a property with on the Gulf of Mexico's stunning white-sand beaches. Sanderling is located at the tranquil south end of the key and is one of the most exclusive neighborhoods in the area. True luxury is found on Sanderling Road, where sprawling villas offer impressive views and unparalleled beach access. Expect decks, pools, and a variety of other outdoor and indoor amenities.
These are just a few of the best neighborhoods in Siesta Key, Florida. While Siesta Key is a world in its own, it also offers proximity to the cultural hub of Sarasota, a city with a population of more than 50,000. Siesta Key is an incredible place to live, both year-round or for the winter season, offering a laid-back island lifestyle while being able to work and play in a bustling metropolis.