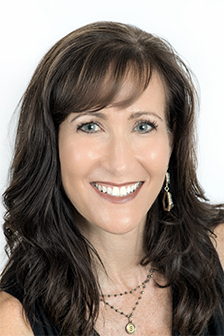 Sarasota's thriving culinary scene pairs well with a mix of great outdoor attractions and expansive beaches. Both local residents and visitors alike have an abundance of top tier restaurants to choose from. Chefs highlight seasonal ingredients from sustainable seafood, meats, and organic fresh vegetables from local producers.
Our area also offers great farmers markets that include fresh fruits, vegetables, baked foods, and pastries – as well as local plants, organic teas, Italian olive oils, artisan breads, and more. Many restaurants in Sarasota participate in the local-market effort of maintaining a menu full of fresh locally food sources.
Many restaurants in Sarasota participate in the local market effort of maintaining a menu full of fresh locally sourced foods. For example a farm very near and dear to my own heart, and owned by close friends, Jones Potato Farms supplies their produce to several favorite restaurants including both Gecko's and Shore
Shore
465 John Ringling Blvd. #200, Sarasota – (941)296-0301
Shore remains a renowned dining spot with two locations – St. Armand's and Longboat Key. Known for their cool, coastal vibe and delicious dishes, the chef utilizes local and fresh ingredients to create an array of dishes. Sunday brunch includes everything from a classic bacon benedict to a variety creations such as an avocado, tomato and egg toast. The lunch menu is a popular option for those visiting, living, and working on the Key. Try the small plate & share like the lobster and lump crab roll or one of the off shore menu creations. A nice romantic place to dine with that special someone.
Gecko's
1900 Hillview Street, Sarasota – (941) 953-2929
This Sarasota mainstay attracts both tourists and mainlanders and maintains "Best Sports Bar" status. Founded in 1992, multiple locations now dot both Sarasota and Manatee Counties. Offerings range from a mix of fresh choices to a delicious burger and the menu features seasonal, locally sourced produce from of local sustainable farm partner. Classic American dishes such as fish and chips or a classic burger – done to perfection – will make choosing too hard, so just come back! The perfect place to relax and enjoy the camaraderie of the neighborhood grill and sports pub.
Meliora
1920 Hillview St., Sarasota, FL – (941)444-7692
Meliora is the best new spot for those looking for a distinctive take on American food. Chefs Drew Adams and Bruce Pike utilize local and fresh ingredients to create an array of creative dishes. Located in the heart of Meliora, you can enjoy a nice meal at the chef's counter while watching the chefs in action creating your meal.
The menu changes according to seasonal ingredients, so you can discover a satisfying surprise at every meal. They divide the menu into "cold" and "hot." Order a handful of shareable items that include some dishes with pasta and a lot of seafood. Try the smoked mussels or one of the hot creations along with any other dishes. The airy and colorful setting only adds to the dining experience.
BOCA SARASOTA
19 S. Lemon Ave., Sarasota, FL – (941)256-3565
Boca focuses on sustainable dishes made from local produce. This neighborhood restaurant features warehouse-style lighting and organic design details. Musicians perform live music on select evenings. Whether you are sitting at a table or at the bar, patrons appreciate the peaceful atmosphere and spectacular décor.
Stop by for weekend brunch, lunch, and dinner. Some of the menu favorites include original sandwiches, smoked fish, and flank steaks. Don't miss the perfectly cooked fried green tomatoes. Savor one of the specialty burgers or the smoked meatloaf and potatoes. If you are looking for a healthy choice, then one of their organic salads, like the Boca chopped salad, hits the mark. Enjoy dinner sitting indoors or on the outside patio.
INDIGENOUS
239 S. Links Ave., Sarasota, FL – (941)706-4740
Located downtown in a restored old rustic bungalow that creates a distinctive dining venue – ideal amidst the historic surroundings of the Towles Court district. Indigenous offers a small rotating dinner menu Tuesdays to Saturday. Enticing dishes such as braised brisket, shrimp, and fresh seafood straight from the Gulf. The "hook-to-fork" cuisine and seasonal ingredients will make dining indoors or on the patio a memorable experience. The innovative entrees are always a hit.
THE ROSEMARY
411 N. Orange Ave., Sarasota, FL – (941)955-7600
The Rosemary serves contemporary and traditional dishes and focuses on healthy and appetizing entrees. Hand-crafted dishes utilize fresh ingredients obtained from nearby farms. The Rosemary offers an extensive selection of dishes such as gulf grouper, pistachio-dusted salmon, skirt steak chimichurri, rosemary classic wedge, and vegetarian dishes. One stop for breakfast and lunch that celebrates the fresh goodness of living near the Gulf.
Sarasota might be the perfect city for you. Whether you are thinking about a vacation or planning to invest in Sarasota real estate, be sure to try one of these incredible restaurants. For more information about properties in Sarasota or other culinary destinations, give me a call today at 941.266.0529 or email me at stacyhanan@michaelsaunders.com.