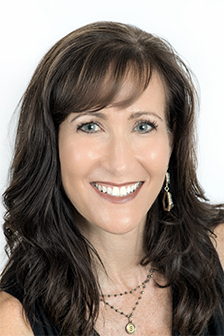 Make the most of the summer months by embracing all the great events around Sarasota and Manatee County.
Our area offers exciting Fourth of July fireworks shows for the whole family. Taking in any one of the displays for a scenic venue only adds to the appeal of July 4th in Sarasota and Manatee Counties. For a few of the best local options, check out our list below.
Fireworks Over Sarasota Bay
Watch the show this year over Sarasota Bay. This annual fireworks show can be seen from anywhere in the downtown area. Try Bayfront Park, Island Park, or a boat on the bay for best viewing. This display stands as one of the most-anticipated, premier summer events – an excellent way to spend some time with friends and family. The show begins around 9 p.m.
Botanical Gardens – An All-American Cookout
Celebrate the Fourth of July at the Marie Selby Botanical Gardens. This all-day event features traditional "backyard" favorite foods, family-friendly activities, and prime fireworks viewing – an ideal venue overlooking Sarasota Bay. Take a tour prior the event and enjoy a variety of rare plant species, including insect catching varieties, tall Australian ferns, banyan trees, a mangrove walkway and more. Trolley service will be available at Sarasota Art Museum for general attendees. Purchase general admission tickets or all-included tickets.
Marina Jack – Fireworks Display
Kick your celebration up a notch at Marina Jack, one of the best Sarasota restaurants on the water. Live music and a special Independence Day menu ensure a great experience on their casual patio. Marina Jack – located at 5 bayfront Dr. near downtown Sarasota – offers great water views for a memorable evening as fireworks reflect off the bay. Make your reservations early.
The show begins around 9:00 pm.
Fireworks on Siesta Key
Many who are interested in Sarasota real estate market like the versatility of the area. Imagine spending Monday to Friday in a bustling city then enjoying strolls on a pristine beach, dining in a fantastic restaurant, and visiting fresh markets on any given weekend. This Fourth of July, spend an afternoon on the Siesta Beach, one of America's finest, then once the sun sinks below the horizon, enjoy the big show. Fireworks launch just north of the volleyball courts with parking and many amenities nearby. The fireworks will be visible from anywhere near Siesta Beach all the way down to Crecent Beach.
The annual Siesta Key fireworks display will start after sundown around 9:00 pm.
2023 Summer events in Sarasota, Longboat Key, and Lakewood Ranch
Sarasota Powerboat Grand Prix June 30th – July 2nd – Racing viewing off Lido Beach
FST Improv: 'Freedom' July 1st – One night only at the Florida Studio Theatre – Begins at 7:30 pm at FST's Bowne's Lab, 1265 First St.
Fireworks on the Lake July 3rd – Festivities begin at 5:00 pm at Nathen Benderson Park
Food Truck Festival July 1st-3rd – Festivities begin at 2:00-7pm at the parking lot of the Mall at University Town center
Longboat Key's Freedom Fest July 4th – Annual Longboat Key's 15- minute parade along Bay Isles Road begins at 9:00 am, at Bicentennial Park.
American Fanfare concert July 4th – Concert celebration will be performed at 4:30 pm at the Sarasota Opera House, 61 N. Pineapple Ave.
Marina Jack Fun Run July 1st – Registration begins at 10:00 am at Marina Jack
With all the summer activities starting, now is the time to start thinking about how you want to spend your holiday – and perhaps check out the booming Sarasota and Manatee County real estate market while you are at it. Whether you're looking for a second home or considering relocation, we've got the perfect property for you. Give me a call at 941.266.0529 for more information on currently available luxurious homes and condominiums located near some of the best Sarasota restaurants and attractions.