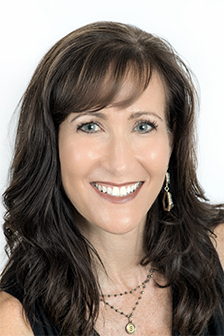 People rightly think of world-class beaches when visiting the greater Sarasota and Lakewood Ranch area. Wonderful attractions and retail stores add to the appeal of the local real estate market. The array of restaurants remain a fantastic part of living here. Whether enjoying a vacation, considering a move, or taking a lunch break, everyone needs to scope out some first-rate bagel and kosher deli options situated in both Downtown Sarasota and Lakewood Ranch. Consider my picks to explore. Enjoy!
Palm Avenue Deli
1297 N. Palm Avenue, Sarasota 941.263.3742 palmavenuedeli.com
Located in downtown Sarasota, enjoy the modern 50s diner interior paired with traditional New York deli flare. Palm Avenue Deli, the latest endeavor of the Hi Hospitality Group – that also owns neighboring downtown restaurants Kojo, Bar Hana, and Speaks Clam Bar – opened just a few weeks ago. The host welcomes diners and guides them to a table. Once a server takes care of beverages, guests make a selection in one of three ways: place an order by phone, utilize the QR code on the table, or by visiting the kiosk. Compliment a bagel and schmear with one of the egg cream drinks to start the day. The lunch menu features traditional deli favorites passed down through the generations and made with the finest ingredients. The classic Reuben sandwich with a seeded rye bread, sauerkraut, pickles, and thousand island dressing satisfies with nostalgia in every bite. Add one of their delicious scoops as the perfect side. When hosting a gathering, order a smoked fish platter, iconic desserts, and much more for all of the "Big Apple" deli flavors.
Wolfie's "Box Office"
1436 Boulevard of the Arts, Sarasota 941.312.4072 originalwolfies.com
Wolfie's is one of the anticipated delis to be opening soon in downtown Sarasota in the Rosemary District. Chef Sol Shenker will be overseeing the New York-style Jewish deli, and he will serve rich tradition deli options and some of Wolfie's own iconic recipes. The menu will reflect its long, rich history where your taste buds will be treated right with one of their signature meat sandwiches. Be sure to try the corned beef sandwich on rye and the Reuben, both will be sure to please. Add some spectacular soup, and the sour dill pickles made with the high-quality ingredients that will have you coming back for more. Top off any meal with Shenker's renowned New York-style cheesecake with six rotating flavors – strawberry, Key lime, peanut butter chocolate chip, Oreo, and Reese's Peanut butter cup. Be ready to discover an instant favorite.
Brooklyn Bagels and Deli Lox n' Egg
6970 S. Beneva Road, Sarasota and 999 Cattleman Road Unit H, Sarasota 941.993.1577 Brooklynbaggelsanddeli.com
4065 S. Tamiami Trail, Sarasota 941.924.1797 Loxandegg.com
Voted #1 best bagels in Sarasota, locals flock to this popular spot for a genuine taste of New York City. Both locations prepare bagels from scratch each day featuring the boiled and baked method. The deli offers over 21 New York-style bagels readily paired with any of the 10 cream cheese flavors. An ideal spot to enjoy a specialty bagel and coffee or meet a friend at lunchtime.
Meshugana Deli
4001 Clark Road, Sarasota 941.933.0244 meshuganaSRQ.com
This newer New York-style deli offers carryout, pickup, and catering services. Adam Woldman, the chef and owner, brings a dynamic culinary background in creating a menu capturing the authentic taste of a New York deli. Compliment one of the made-to-order signature sandwiches with gourmet items such as knishes, potato latke cakes, chopped liver, matzo ball soups, or cheese blintzes. The salt or onion bagel warrants serious consideration.
Jersey Girl Bagels
5275 University Parkway, Unit 103, Bradenton 941.388.8910 jerseygirlbaggels.net
The owners use the traditional process to make their bagels from scratch daily. Savor a Northern asiago bagel with flavored homemade cream cheese. On occasion, Jersey Girl serves crumb cake by the slice and black-and-white cookies from beloved family recipes. Other bagel options include bacon, sausage, or Taylor ham. Definitely worth exploring.
Postal 98 Café
1240 Yoder Avenue, Sarasota 941.260.8862 postal98cafe.com
Once the Pinecraft Post Office, this Café greets guests with a welcoming atmosphere and wonderful aromas. Stop in for breakfast or lunch. Diverse Guatemalan coffee drinks and flavorful teas make fantastic companions for the delicious menu items. With choices from a meaty sandwich or a simply schmear, this place delivers. Give them a try!
Sarasota or Lakewood Ranch might be the city for you. Whether you are thinking about a vacation or planning to visit our area, be sure to try one of these incredible bagel delis. For more information about properties in our area or other culinary destinations, give me a call today at 941.266.0529 or email me at stacyhanan@michaelsaunders.com