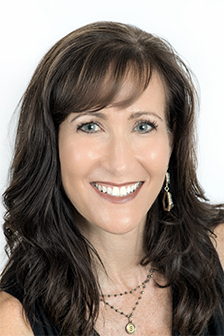 The southwestern coast of Florida enjoys a glowing reputation for its excellent climate and luxurious resort style activities complete with sandy shores as a backdrop. Locals and visitors alike embrace the casual vibe here, as well as appreciating the cultural and upscale points of interest. Stunning landscapes and gulf views make the allure hard to match elsewhere.
Abundant and diverse activities make living in and around Sarasota appealing for those who feel drawn to either indoor or outdoor venues. Embracing the Floridian footprint might include exploring country clubs, walking the beach, navigating the waves, dining with friends, discovering a gallery, or catching live music. Possibilities abound.
Siesta Key and other Islands
Inviting warm waters and distinct island communities offer a truly unique lifestyle. The various "keys" fall into two broad areas – the northern portion in Manatee County and the southern portion in Sarasota County. Siesta Key and Longboat Key enjoy enduring the most popularity, even attracting residents to maintain second homes there. Residents and visitors alike, marvel at regional beauty and view these communities as far more than simply beach towns. Many local artists and writers find inspiration living here. Upscale shopping and varied cuisines elevate these unique communities even further. Gorgeous homes, stylish condos and restored bungalows rest amidst the lush landscaping.
Art and Culture Scene
Our community enjoys a reputation as a premier small hub for both creativity and culture. Living in Sarasota or Lakewood Ranch gives you a wide array of cultural activities right in your own backyard.  Just imagine access to live theater, ballet, opera, art galleries, museums, aquarium, concerts, and even the circus. Regardless of your personal preference, local venues offer the community and region an array of entertainment options . Mote Marine Laboratory and Aquarium, a non-profit lab with historical roots in Sarasota, remains a favorite destination for visitors and locals and only adds to the range of possibilities. Bring the whole family to observe incredible creatures like sea turtles, manatees, sharks, and otters. Other attractions to explore are – Marie Selby Botanical Gardens, The Van Wezel, and Marina Jack.
Boatable Waters
Boating enthusiasts of all varieties find this bit of paradise highly desirable. Easy access to canals, the Intracoastal waterway, the Gulf of Mexico, Sarasota Bay, and Manatee River offers unique aquatic venues for any number of activities on the water. The ease of navigating chartered waterways equates to most canals opening up for a scenic voyage and a spectacular sunset. Being mere minutes away from Gulf adventures attract boaters year-round.
Golf Year-Round
People travel from all over to golf some of our world-class pro-designed courses. The surrounding area features over 25 major golf courses and three municipal courses. Many golf enthusiasts come for an entire season or relocate permanently to enjoy golf year-round. The gorgeous, lush foliage and year-round weather provides an unending roster of golf tournaments, activities, and events. The local community adores golf and the mix of relaxation and competition that it brings.
Tennis and Pickleball
This welcoming community provides plenty of opportunities to hit the courts for recreational exercise or competitive league play. Private racquet clubs and municipal venues offer a range of opportunities to play. Regardless of one's personal skill level, players benefit from the availability of local league coordinators and club pros. Sarasota benefitted from the explosive growth of pickleball nation-wide. While first created by an inventive Dad in Bainbridge, Washington over thirty years ago, this sport continues rapid expansion.
Kayaking and cycling the coast
Our scenic mangroves and waterways offer an exciting and unique adventure. Spend a day on the water with a kayak and venture through miles of natural ecosystems featuring birds, dolphins, and manatees. Kayaking allows friends and family to enjoy time on the water together. For cyclists and recreation bike riding, the city of Sarasota and Manatee area offer miles of dedicated bike lanes and incredible trails amidst nature beauty and wildlife. One particular opportunity named Legacy Trail runs from Sarasota to Venice and ideal for cyclists while observing some wildlife along the way.
Restaurants
Sarasota offers a thriving culinary scene paired well with a mix of great outdoor music attractions. Sarasota offer some top-tier restaurants. Pleasant surprises await from the varied menus to the scenic views.
The Sarasota and Manatee County area offers supreme adventures for nature lovers of all kinds. Our area provides the ideal balance of city life and nature, so residents experience the best of both worlds. Multiple areas warrant exploration and consideration. I am ready to help make moving to Sarasota or Manatee a breeze. For more information on the area and to view current listings contact me today at stacyhanan@michaelsaunders.com or call me at 941-266-0529.